Welcome to my morning check in. Movement is an essential aspect of my daily Focusing practice. This is one way I've developed to check in and support my sense of daily flow.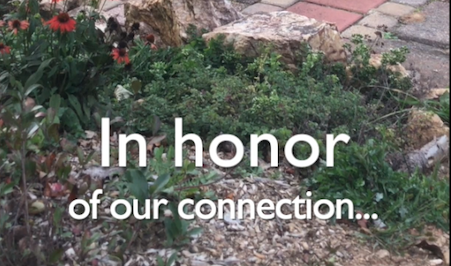 Understanding ourselves as caretaker of our body and brain goes hand in hand with improving our Focusing skills. The process unfolds a bit differently for each of us; however, at some point, the basics of sleep quality, breath awareness and body awareness come to our attention. 
Step 1: Awareness and Acknowledging
Our first step is to acknowledge that our body is bringing something that could be different to our attention. 
Step 2: Taking Time to Research Action Options
I look for resources when something comes to my attention as I listen to myself. This may come in a Focusing session and more and more it comes in daily life moments. We are not looking for answers outside of ourselves. We are finding what we need outside of ourselves to support our next step in growth and evolution. 
Smartview Stories books are 
There are a lot of good scientific resources emerging in these areas. I'll include some resources here that I have found helpful.

Quick links
Sandy Jahmi Burg
540-552-0203
sandyjahmi@gmail.com
Floyd, Virginia
*DISCLAIMER*
This site does not provide medical or any other health care or fitness advice, diagnosis, or treatment. The site and its services are for informational purposes only and are not a substitute for professional medical or mental health advice, examination, diagnosis, or treatment.